Become a thought-leader
and grow your brand on
Linkedin
with the first personal branding bootcamp for impact-driven founders & teams, guaranteed fun and interactive ! 
Attract qualified leads and potential partners more efficiently without paid tools
Easily find your next ideas of posts
Create posts that are being read and engaged
Optimise your profile to get qualified leads and partners to contact you
Grow your Linkedin company page together with your personal profile
The best practices of the moment to crack the Linkedin algorithm and extend the reach of your posts
Save time and grow your network using automations tools WITHOUT spamming people
8 workshop sessions of 1h30 with your teams and other impact-driven entrepreneurs
Start growing your network more efficiently on Linkedin
Optimize your profile and choose your topics – week 1 (1h30)
Find ideas for your next posts by discovering the 4 types of themes you should focus on – week 2 (1h30)
How to contact people outside of your network efficiently on Linkedin – Best practices – week 3 (1h30)
Discover the different formats of posts and create your first engaging post by using the right hashtags and the most common copywriting framework – week 4 (1h30)
Scale up your leads and community with advanced content creation methods and growth automation tools
Copywriting: discover and use the 3 most efficient copywriting frameworks in your next posts – week 1 (1h30)
Discover your archetype of branding and find your true brand voice
– week 2 (1h30)
Grow your profile with Automation – part 1
– week 3 (1h30)
Grow your profile with Automation – part 2 – Best practices final FAQ
– week 4 (1h30)
Why

this training is so different than others ?
Combine the power of the community with fun and interactive learnings
It is for founders and employees of mission-driven companies in general, but experience has shown that it was particularly helpful for all the C-Suite as well as marketing, sales, and HR employees, as one of the main benefits is to grow your company's brand and be seen as a thought-leader, get more leads, and attract more talent.
Have you followed a boring training that didn't deliver in the past? This training has been designed to be fun, interactive, and a mix between theory and practice where you get out of every session with some new content to use directly in Linkedin. 
Can't wait


to learn?
Apply now !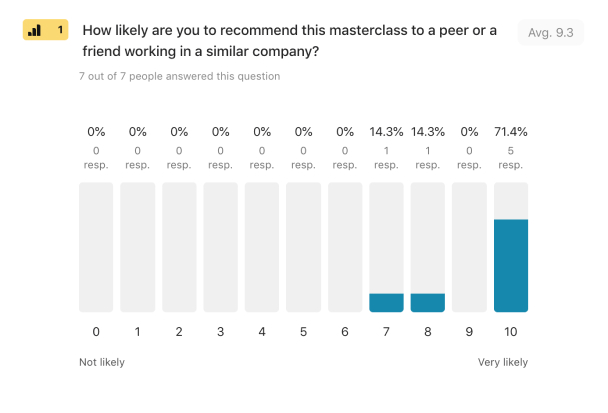 "I had some posts which are crazy high, like 15,000 views and 235 likes or reactions on it. And on Monday I have a call with a new it manager in Vietnam that I found on LinkedIn simply because I learned how Gilles used the search function."
"I get new connections every day now. And it's not because I'm posting so much, it's really because now I got an attractive profile."
"At the beginning of the training I posted about hiring people, like about how to hire, how to find the best match. And I had two new employee contracts signed: Both came via LinkedIn."
"With the way my profile looks now, when I contact people now they're curious, they take me more seriously and they want to know more."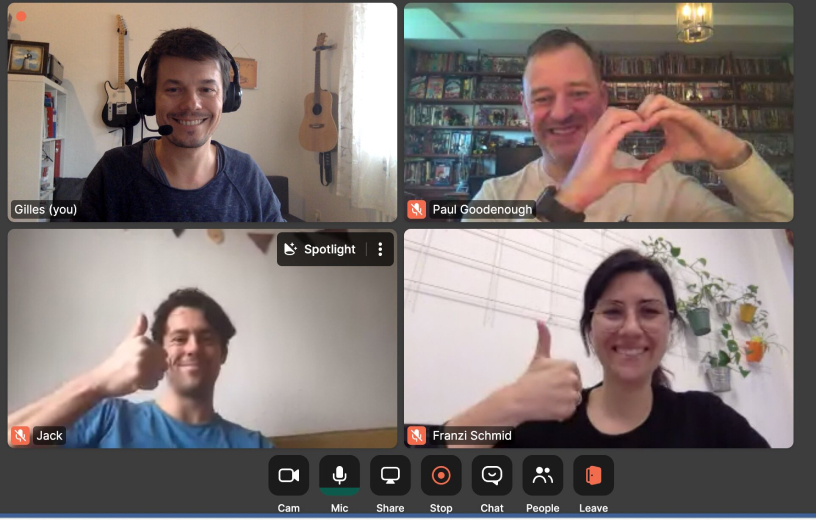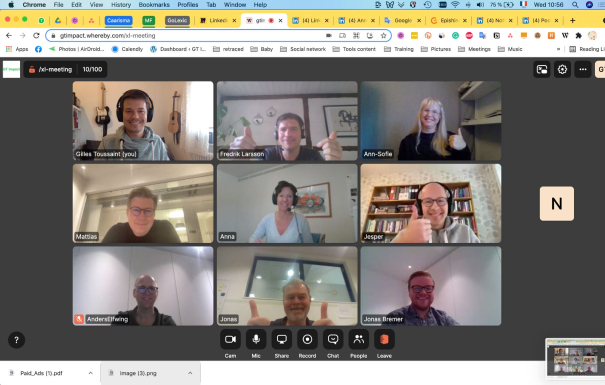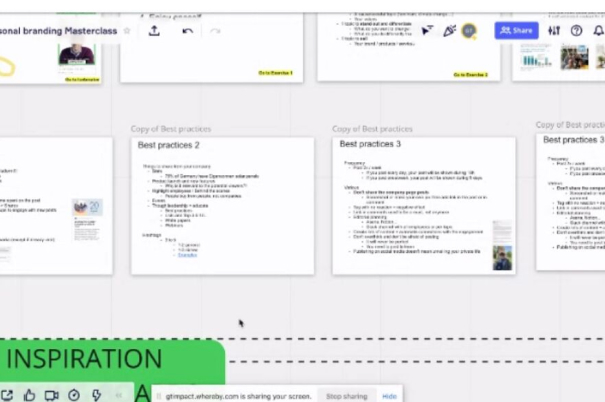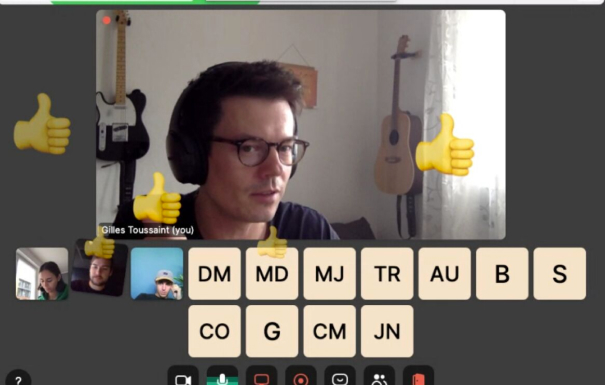 A community with all training participants to support each others' posts and maximise the chances for the Linkedin algorithm to boost it, as well as to help each other between mission-driven entrepreneurs and startups.
an Asana and Notion templates for your editorial planning
1 private session of one hour per company (value: 250€)
1 private session of 30 minute per participant (value: 125€)
My personalized feedback on your first 10 posts
747€ for one person, 397€ per extra person from the same company 
(including the bonus here above)
The more people from your company join, the most engaged and the most result you will get as a company.
August (exact date TBC) – 16  people maximum – 14 spots left
September (exact date TBC) – 16  people maximum
Sure, I do sell packages where you can do this training with private sessions only for your company. Reach out to me with the contact form at the bottom of this page to discuss a custom offer.
Growth marketing strategy